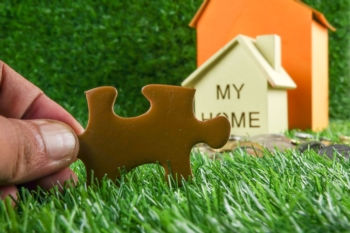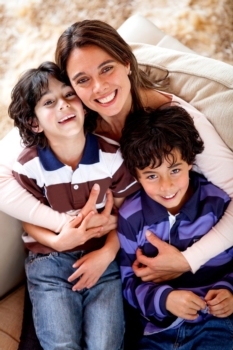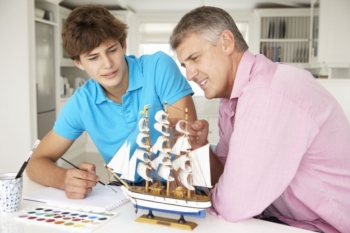 During a divorce, you'll likely have many questions concerning what happens to your home, your current mortgage, and even your credit rating. At(company name), we are here to help educate you on all available options so you can take the proper steps in purchasing your next home. We will guide you through this process one step at a time, discuss your financial goals, and tackle the inevitable concerns and questions that will arise. We can provide a free consultation, including a comparative market analysis (CMA) of your home to help give you the answers you need to make the best financial decision.
Below are some answers to frequently asked questions:
What happens to my current home?
If you and your spouse own a home, there are two main routes you can take to reach a solution. You can sell the home and split the proceeds or one person can buy out the other by refinancing the mortgage. Sitting down and discussing these options will help you get on the same page and minimize friction.
How does divorce impact my credit score?
Unfortunately for many, divorce is a time of great financial hardship and credit challenges. Because you are responsible for the mortgage until it is paid in full or refinanced, it is imperative that you remain current on the monthly payments. We can discuss further whether refinancing or selling is a better option for your situation and come up with a plan for accomplishing your goals.
Can I buy a new home if I'm still listed on the previous mortgage?
Yes, but it's sometimes difficult to purchase another home until your divorce is final. In most situations involving child support and alimony, the payments must be received for a specific time period before you can use it as qualifying income. If you are still listed as a co-borrower on the mortgage for the prior home, many mortgage programs will allow you to qualify while excluding that debt. We will connect you to an experienced lender who can give you the best advice for your unique situation.
Why work with Kim at The K Company Realty?
We've navigated this process alongside many of our clients who have struggled with the same financial questions and stresses you are experiencing. We know that being properly educated on the intricacies of this process and being aware of your available options is the best way to minimize unnecessary confusion. Finally, we understand the emotional impact a situation like this has on someone and that you need an advocate, not a salesperson.
What Sets Kim Apart
Kim Langelaar, Realtor® Has earned certifications in Pricing Strategies, Building Wealth as an Investor, Resort and Second Properties, International Real Estate Investing, and Short Sales & Foreclosures.
Kim understands clients can be emotional which can get in the way of making sound decisions. What you can expect when working with Kim.
Communication Strategy with stakeholders to speed up the sale and obtaining the highest possible price
Pricing Strategy to Sell
Staging to Sell
Comprehensive Marketing Plan
Transparent coordination of the home-showing
Negotiating on clients' behalf for the best offer
Always representing the clients' best interest
More about Kim:
Kim Langelaar earned a Bachelor of Science degree from DeVry University graduating with honors in Technical Management. She held a Security Exchange Series 7 license as a financial advisor in her prior career as a CDFA. Kim holds a certification as a Real Estate Negation Expert conferred by Real Estate Business Institute. An expertly trained mediator, she has spent hundreds of hours helping couples negotiate their divorce. Kim has a genuine passion for assisting her clients in finding solutions to complex problems.
Through her volunteer work with The Turelli Foundation, Kim volunteers her time within the court system in Colorado but not in the court system, helping families break the cycle of disagreement.
Kim is an improviser who performs in local venues throughout the Denver area. Kim believes everyone can grow their communication skill through Improv.